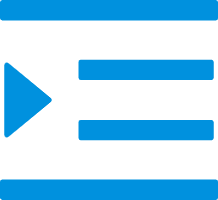 PV Fur Double Layer Blanket
PV fleece is a type of fleece fabric, which is called plush because the fleece is relatively long. The textile process of PV fleece fabric is knitted fabric, but what is the fabric composition? In fact, PV fleece is 100% chemical fiber fabric, and its textile raw material is 100% polyester.
Solid brushed PV blanket

This sturdy plush blanket has front and back sides. One side is made of super soft solid brushed PV blanket, while the other side is made of cozy warm wool or lambskin. It has refined softness and elegance with a rich and inviting plush feel.
• Durable material, comfortable and lightweight. Suitable for sofa, chair, bed, decoration and daily use.
• No matter where it is placed, it will create a warm and festive atmosphere.
• Super soft blanket to prevent static.
• Easy to clean, machine washable, non-bleach, inhibits bacteria.
• Suitable for sofas, chairs, beds, decor and everyday use, easily match your sofa and more
Printed brushed PV blanket

Printed brushed PV blankets are custom printed and super soft to keep you warm in spring, fall and the perfect blanket for winter. A fluffy flannel fleece blanket will keep you comfortable. Blankets can also be used as warm bedspreads. Our printed blankets are also designed to be as stylish as a bed or rug at home.
• High-end durable material, smooth texture, comfortable and warm.
• PV blankets can be custom printed.
• Easy to clean, machine washable, do not bleach.
• Can be used for sofas, chairs, beds and decorations for everyday use.
Tie-dyed PV fur blanket

Tie-dye PV blankets keep warm as decorative blankets. Great for covering feet up to shoulders for snuggling or relaxing. Suitable for spring, summer, autumn and winter. Fluffy PV fur tie-dye fabric and soft Sherpa back sewn for durability. Double-sided design, giving you different softness.
• Tie-dye process, the color is very beautiful.
• The double layered design will keep you warm and comfortable all winter.
• Not only is it super soft, but it is durable enough for long-term use.
• Exquisite craftsmanship and delicate texture, beautifully decorate your bed, sofa and sofa.
PV plush blanket

These cozy plush blankets are printed with their unique interpretation of shaggy fur. Super soft and skin-friendly, it will give you amazing softness and comfort. Nothing beats sleeping with him. The luxury and beauty of the classic plush features make these luxurious blankets suitable for multiple applications (bedroom, living room, sofa, office, etc.).
• Blanket construction has better strength and overall appearance.
• The double-sided design provides you with different soft feeling to improve your sleep.
• Easy to wash and easy to care for greatly reduce your workload.
• Unique furry craftsmanship for ultimate comfort and relaxation.